The General Tyre price In pakistan starts from XP2000 ii rate is 6500. In the Tyre industry only one company name comes at highest rank that is general Tyre company you can say mother of all companies in this industry from the past decades. The full name of the company is General Tyre and Rubber Company. In the manufacturing world this company identify as a shark and doing giant business in the automobile industry.
Basically, General Tyre company's target market is four wheeler cars and in this aspect this company setting the bench marks for other competitors because of the quality at reasonable price which is quite rare in this time.
If the company caters quality that requires to e high price and if they minimize the price it automatically affect the quality. This company brings balance in both of them, brings efficient quality products at very suitable price at the shelf of market every year.
List of General Tyre Price In Pakistan
XP2000 ii rate is 6500
BG Luxo Plus 215/55 R16 price Is 10500
Euro Kompact 155/70 R12 & 165/70 R12 6870-7500 PKR
Euro Tycon 175/70 R13 & 145/80 R13 8440-7100 PKR
Euro Star 175/65 R15 8800 PKR and R16 price is 10960 PKR
BG Luxo Plus 195/60/R16 market rate is 9900 PKR
BG Thunder Max 205/55 R16 price is 10850 PKR
BG Trako Plus 185/60 R15 Rate is 7470 PKR
Tycon 165/65 R14 Rate is 8295 PKR
Black Bull price range from 30,000 To 40,000
Power Lug Price Range from 25,000 To 30,000
Double Bull Price Ranges from 45,000 To 50,000
Super All Grip Price differ between 55,000 To 60,000
Agri Rib Price range from 12,000 To 13,000
General Tyre SUV price range inbetween 21,000 To 22,000
Trucks General tyre prices are different starts from Stat Sprinter 6000, BG Vanco Plus 11,000 Plus To BG Vlro Plus 12,000
All the prices of models that are recently launched with sizes are listed above. The main thing that make this company exceptional from other companies in market is their research infrastructure that only works on the exploring, defining, identifying the road conditions in Pakistan.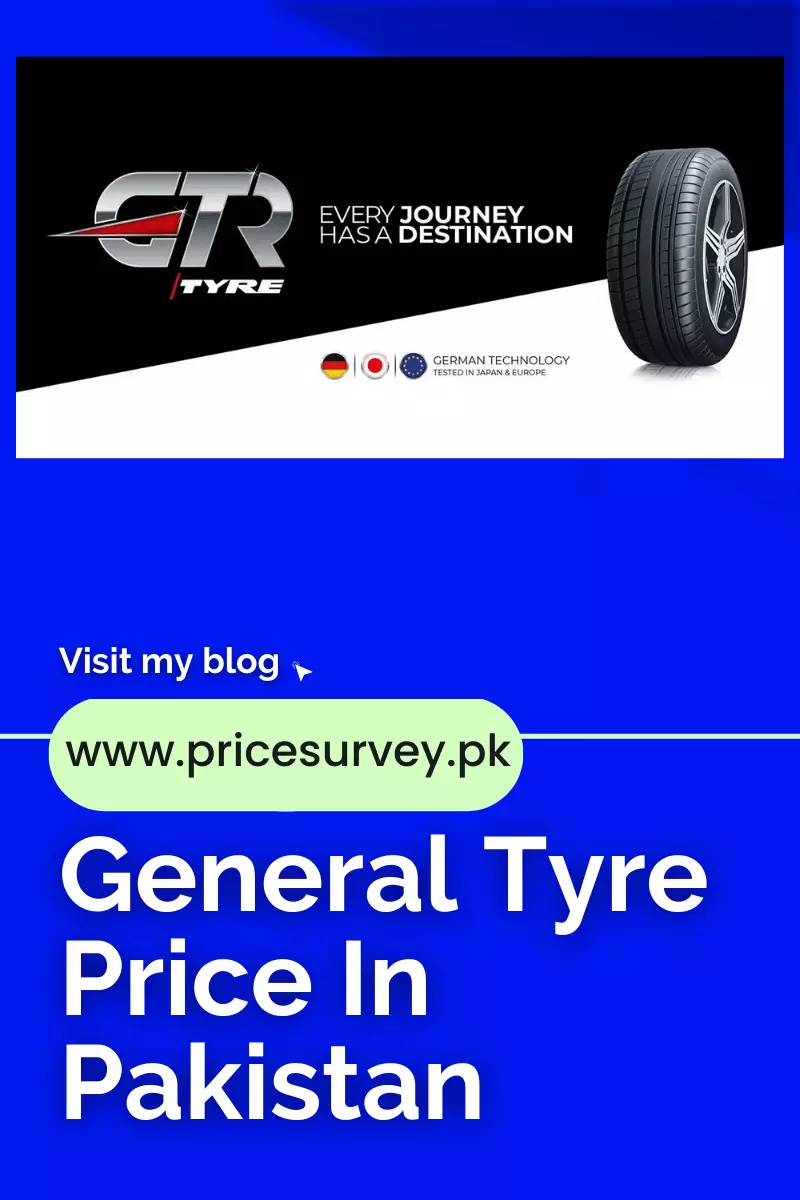 They are basically working on the roots of problem.  Road condition matters a lot in this matter in Pakistan. road condition are tough, rough, highly scratched, to understand these kind of basic problems they work with professional to overcome dilemmas that a vehicle has to face while moving on roads. This helps to enhance the excellence of product.
Benefits of using General Tyre
These Tyres are very efficient, affordable, durable, better in road grip in any condition like mud, wet road, and broken road.
Using scientific method to construct
The rubber that are using in ties is very high quality.
Only one thing that is noticeable, this company Tyres are more useful in large size vehicles for that purpose it would e coast efficient. For the small vehicle like cars and so on it might be looked slightly costly but the quality of the Tyre is excellent.