Bluetooth mic price in Pakistan starts from 1,250  and goes up to 6,000. Bluetooth mic comes in two forms one is used as handset mic and second type is Bluetooth collar mic. Both types are wireless and comes with battery charging facility. It can attach with the mobile. With the help of these portable mics, easily record the voices and enlarge the sound level. These mics are used for various purposes because of this mic heavy sound system is restricted to the hue gathering events.
Coast efficient
These mics are easy to afford and are not much expensive. The best thing of Bluetooth mics is easily avail at local markets in efficient coast.
Durable
With the coast efficient investment the mic quality is fairly durable in term of the performance. It provides the long lasting better voice performance.
Easy to use
Bluetooth mics are very space friendly and very easy to carry and placed anywhere your desired location.
These mics are used for professional purposes and for the casual usage.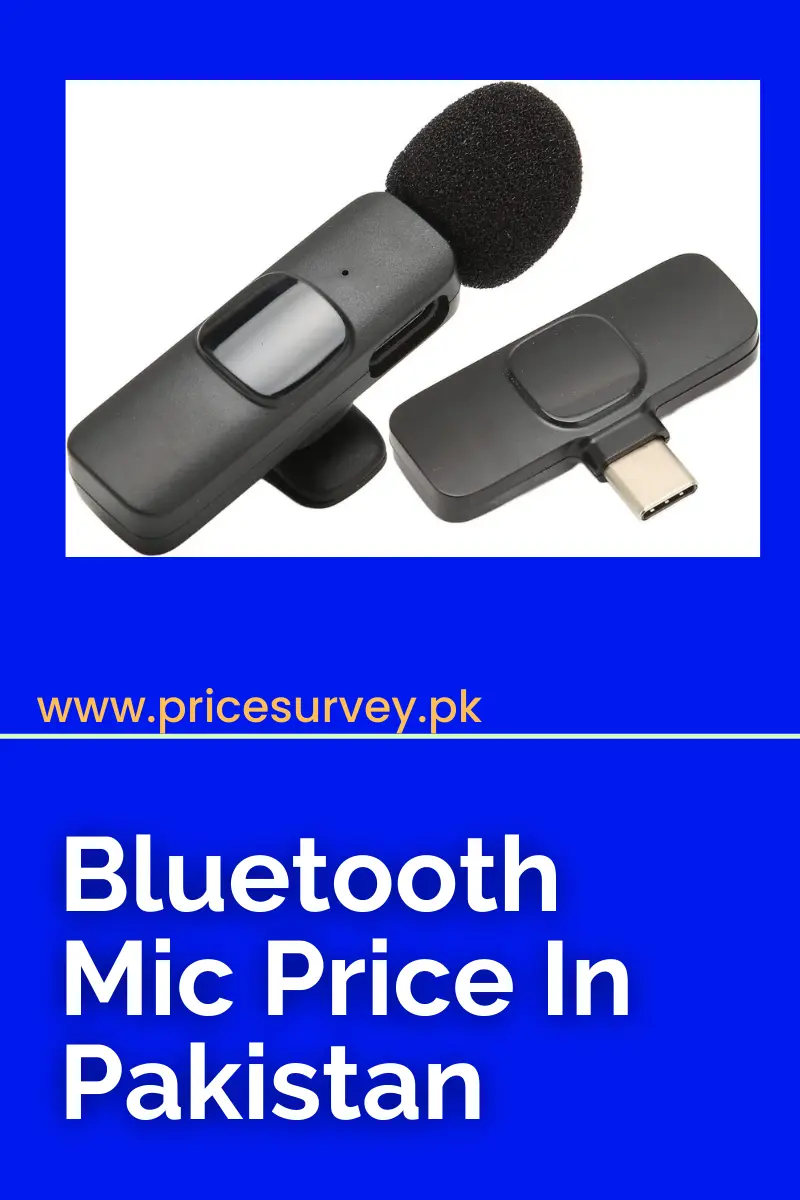 So many companies are working hard to provide innovative designs and features in it.mics can be use for various intentions like mics for singing, for mobiles, for speakers, for PC, wireless mics, mics for stands and so on. Different online forums like daraz, OLX and other online stores providing the facility to have them at home. Here are some prices of Bluetooth mics with great features.
Bluetooth Mic Price In Pakistan
   Names                                                                  prices
C type wireless Bluetooth mic                       1200 to 1300
K8,9 signal dual wireless mic                      1500 to 1600
K35 wireless collar mic                                   1900 to 2000
Boya vloging mic with                     1000 to 1500
Camera connector
Shine pick 4 in 1 bluetooth mic                    900 to 1,100
WS-858 wireless Bluetooth mic                 1,450 to 1,550
1 pcs voice collar clip mic                     4,400 to 4,500
Bluetooth wireless                 4,500 to 5,000
Handle and collar mic
mpow m5 headset mic 4,400 to 5,000
maomo a04 bluetooth podcast mic                19,000 to 20,000
dynamic podcast mic                  20,000 to 21,000
enrg BM800 full kit mic                    6,000 to 7,000
Wireless Bluetooth mic offers best voice, with long lasting battery timing, Bluetooth receiver mic, and water proof accessories. For more detail please visit this page.